Brands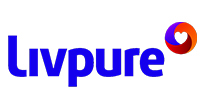 Livpure
Livpure aims to deliver world's best water. Livpure has emerged as leading RO brand in India to become a strong player in the RO segment. Livpure is one of the most trusted manufacturers of water purifiers in India.
Livpure is focused on delivering superior water purifiers for home and commercial use. Livpure aim to establish new benchmarks in water purification technology and offer world-class choices in modern potable water systems to Maldivian consumer.
Livpure use state-of-the-art manufacturing unit where we research, develop and refine water purification. Livpure highest standards of quality and hygiene to avoid any contamination. Each product is manufactured and assembled in a sterile environment and tested thoroughly at our quality control lab.
VIEW PRODUCTS