Livpure Envy+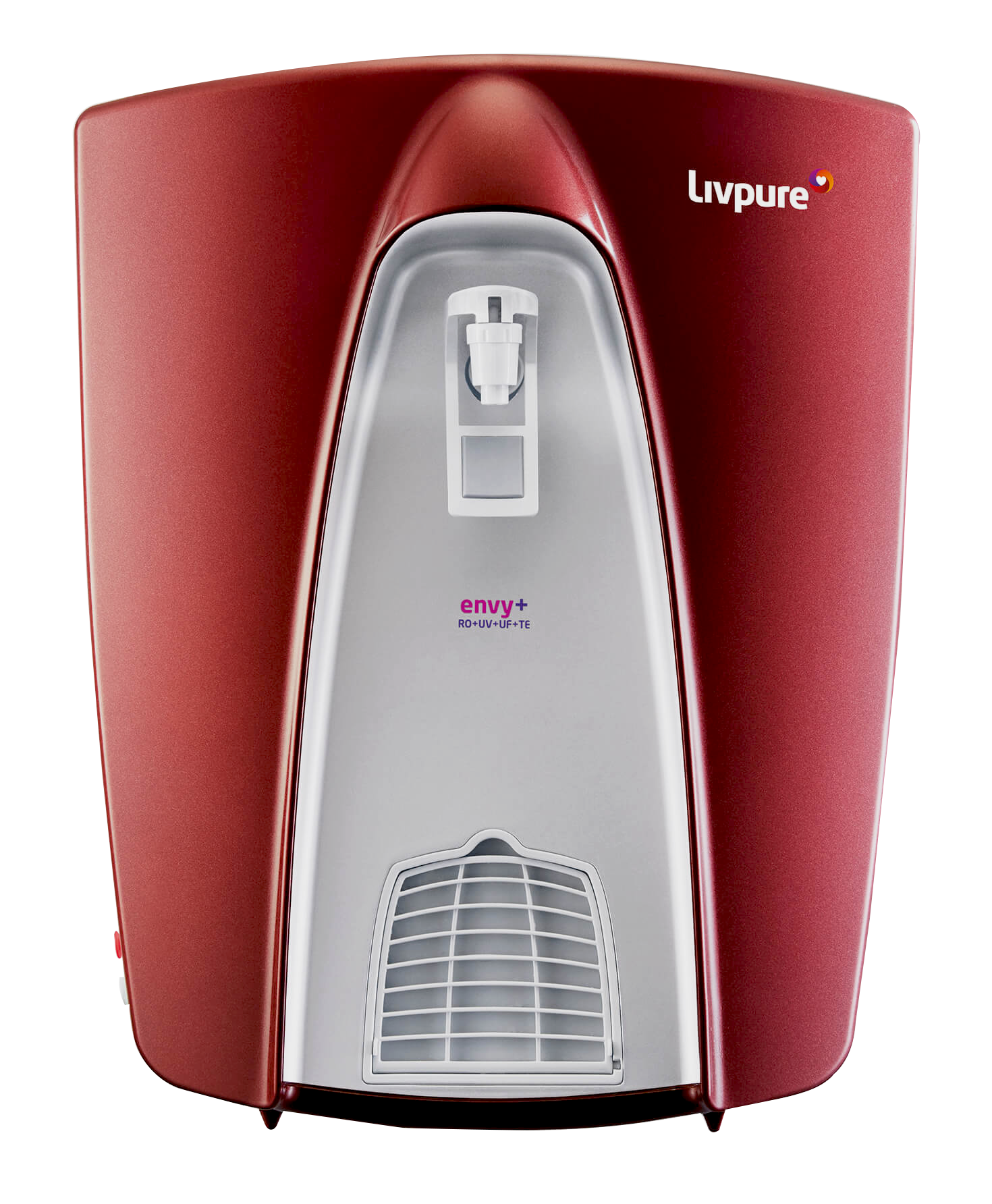 Livpure  Envy Plus RO+UV+UF Water Purifier Table Top
Price: MVR 6000/-
| | |
| --- | --- |
| Brand | Livpure |
| Installation | Table Top and Wall Mounting |
| Purification Capacity | Upto 15 Litres/hour* |
| Input Voltage | 140 – 300 V AC /50 Hz |
| Storage Tank Capacity | 8 L |
Product Description
Drinking water contaminated with bacteria, heavy metal, virus, pesticide, etc. sounds dangerous, doesn't it? However, that's the water we get in restaurants and in our homes in the absence of a good and efficient water purifier. Drinking contaminated water can cause waterborne diseases. As a matter of fact, certain virus and heavy metals cannot be eliminated with ordinary filters. To ensure complete protection of you and your loved ones from potential risks, it is vital to install a powerful  and advanced RO technology purifier that easily eliminates impurities from drinking water.
Livpure Envy Plus RO water purifier is strategically designed to serve as a counter-top or wall hanging option that will seamlessly fit in your kitchen wall. It comes with an adequate 8 liter capacity to store water and an advanced RO + UV + UF + Taste Enhancer technology. One can place bottles and glasses while filling water on a convenient shutter tray. The RO also facilitates a fast flow rate of 15 liters per hour.
7 Stage Purification Process
1. Super sediment filter: This filter ensures elimination of fine and coarse particulate matter that makes the water impure.
2. PA filter: The next step is eliminating carcinogenic impurities from the water like herbicides, pesticides, weedicides, insecticides, residual chlorine and polyaromatic hydrocarbons which is assured by this absorber.
3. Pre-activated carbon adsorber: Purifies the water by removing chlorines and organic substances such as harmful pesticides. Bad odour, taste, and color are also treated in this stage.
4. RO membrane: To get rid of hazardous materials such as pesticides and herbicides, heavy metals, and hardness, the water is passed through the RO membrane at a high pressure. It also ensures removal of virus, protozoa, bacteria, and microbiological threats.
5. UV disinfection column: UV radiation is used to decontaminate the water and eliminate waterborne disease-causing bacteria, protozoa, and virus.
6. UF membrane: To ensure effective elimination of bacteria, giardia, cysts, etc. from the water, the UF membrane is used. It also improves the clarity of water by removing fine suspended impurities.
7. Silver impregnated post carbon cartridge: The taste and quality of the final water that comes from the purifier is enhanced using this silver impregnated cartridge.
Features :
Advanced Purification 7 stages
8 liters Storage Capacity
Wall Mounted or Counter Top
Convenient Shutter Tray to fill water
External Pre-Filter not required
—–