Eves Mives Promotion 2018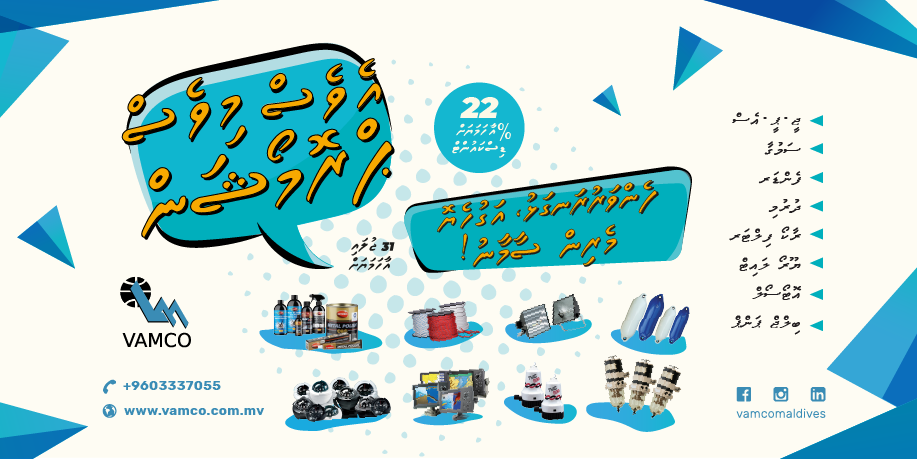 VAMCO has launched a special promotion under the name "Eves Mives Promotion" today. Under the promotion up to 22% discount will be offered from various marine consumables such fenders, ropes, bilge pumps, GPS, fish finders, polishing and cleaning products and many more products sold by VAMCO . The promotion will be carried out till 31 July 2018.
VAMCO is the sole distributor for Nanni, Pettit, Autosol, Webasto, Rev 1, L&W, Doosan and many other world-renowned brands in the Maldives. VAMCO prides in being a one-stop solution for quality and affordable marine products. VAMCO won the Marine Equipment Supplier of the Year Award at the Maldives Boating Awards 2016 and 2017. Over 450 Maldivian vessels use products distributed by VAMCO.
18 April 2018