VAMCO launches special promotion for Nanni marine engines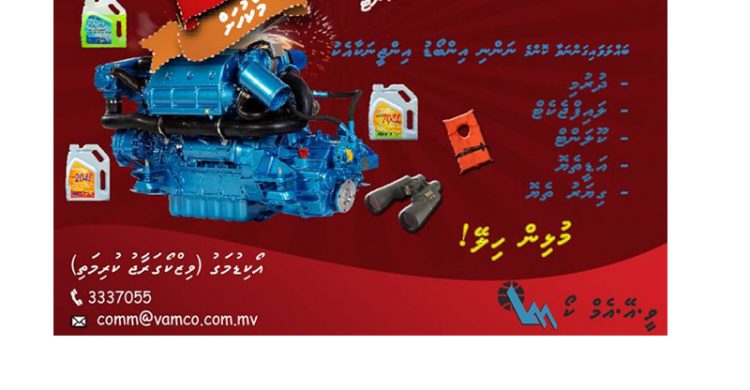 Local firm VAM & Company has launched a special promotion offering special prizes for every purchase of a Nanni brand marine engine.Titled "Nanni Mekuhah", the promotion offers discounts up to 15 percent and giveaway prizes including binoculars, coolants, lubricants, life jackets and gear oil for every purchase.

VAMCO will carry out the promotion until January 31 with a one year or 2,000 hours warranty for Nanni engines.

Nanni is a popular brand of France which features engines of 10 – 135 horsepower especially for small marine vessels. With high fuel efficiency, the engines can be used as Shaft Line, Sail Drive, Stern Drive and Water Jets, according to VAMCO.

VAMCO is one of the largest dealer of marine equipment and products in the Maldives. It also provides repair and maintenance services across the country and via their Service Centre.